Rare Vintage 22 Cindy Marschner Rolfe Porcelain Doll Hand Painted Michelle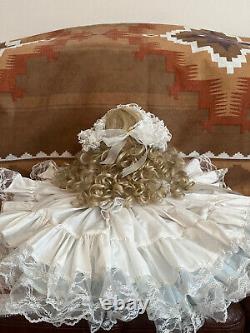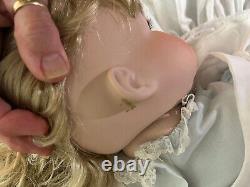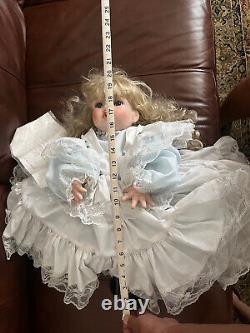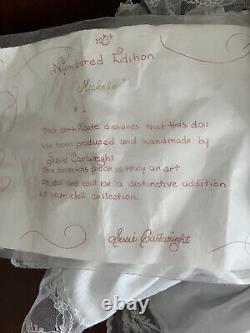 Rare Vintage 22" Cindy Marschner Rolfe (Full Body) Porcelain Doll Hand Painted "Michelle. Michelle is a beautiful fine porcelain collector doll created by award winning doll artist Cindy Marschner Rolfe and hand painted by Susie Cartwright. The doll's head, torso, arms and legs are crafted of fine porcelain, and her lifelike facial features are meticulously hand painted. Michelle is posable as her arms and legs move up or down and her head turns from side to side.
She wears a hand tailored light blue and white laced dress with matching bonnet, bloomers, white socks and black patent shoes with bows. She is about 15 1/2 in her seated position.