Anastasia Porcelain Antoinette Doll In Box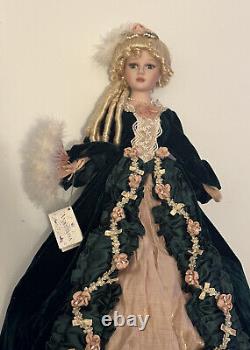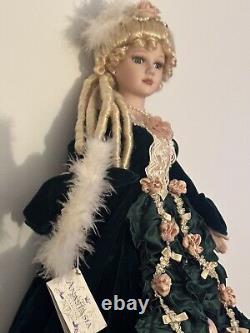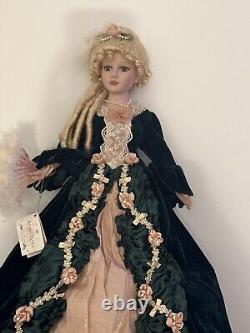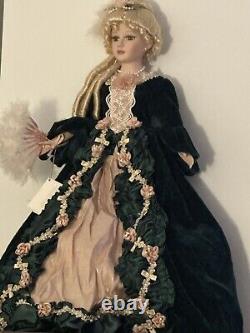 This Anastasia porcelain doll is a limited edition collector's item featuring a beautiful depiction of Marie Antoinette. With its soft body and removable clothes, this doll is perfect for adult collectors who appreciate the finer aspects of doll-making. The doll stands at 23 inches and has a porcelain, bisque, cloth and china construction, making it a unique piece to have. The doll's hair is white and curly, with brown eyes and a light complexion. It comes without packaging, but it is in excellent condition.
This doll is a must-have for those who love fantasy-themed dolls and those who collect dolls from the 1980s-1989s. Explore the world of dolls and add this magnificent Anastasia porcelain Antoinette doll to your collection today!