Vintage Boudoir Doll Lamp Tested Works 17 Tall Brunette w Fan Hair MCM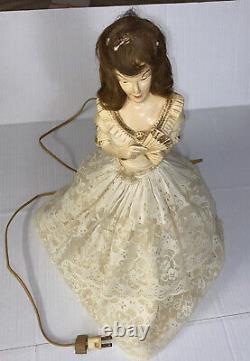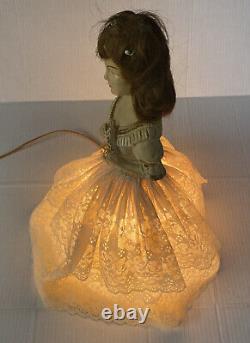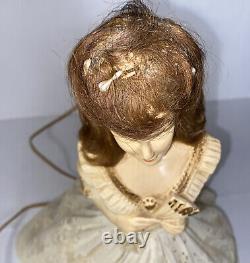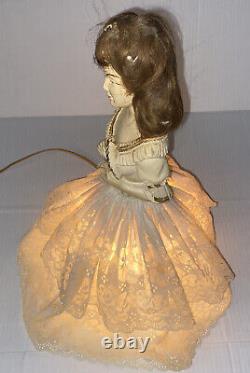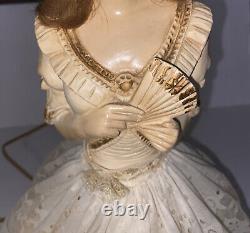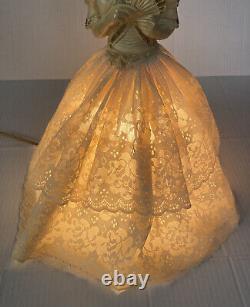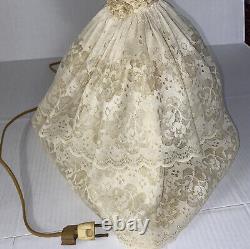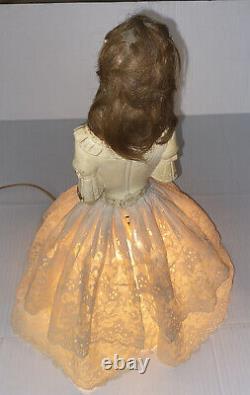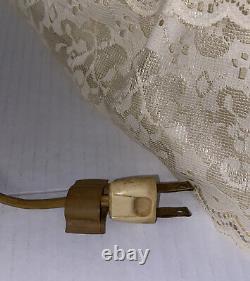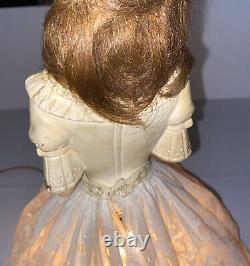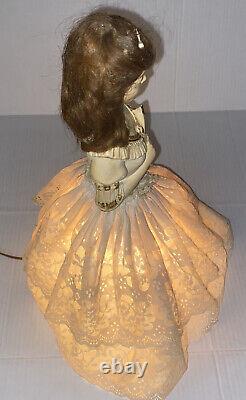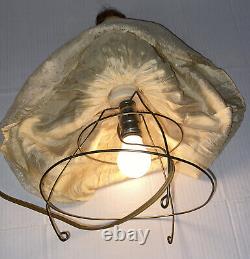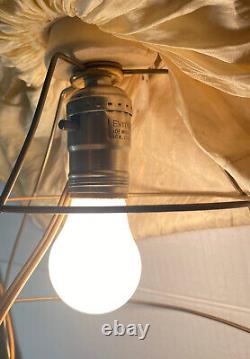 This vintage boudoir lamp is a true collector's item. With its unique design and intricate details, it is sure to add a touch of charm to any room.
The lamp stands at approx. 17 inches tall and features a gorgeous brunette doll with fan and hair. Crafted from mixed materials including porcelain and aluminum, this lamp exudes a French-inspired style that is both elegant and timeless.
Its corded electric power source ensures that it is fully functional and ready for use. This original boudoir lamp is in very good condition and has been tested to ensure that it works perfectly. Add it to your collection today and enjoy its vintage charm for years to come. There is an on/off switch near the bulb.