Renaissance Medieval Lady In Waiting & Minstrel Porcelain Doll 20 Lot 2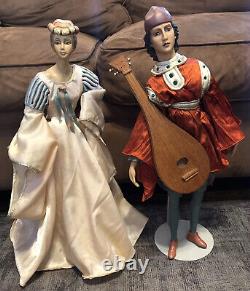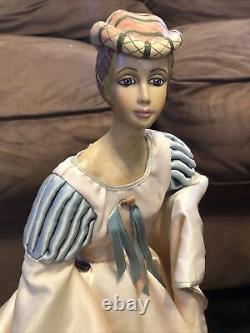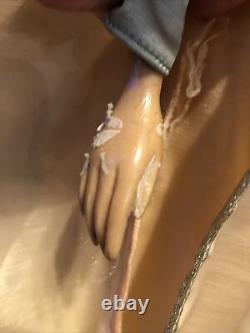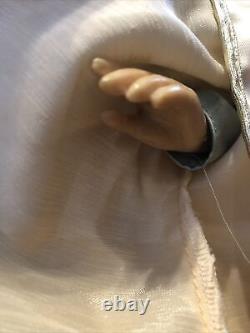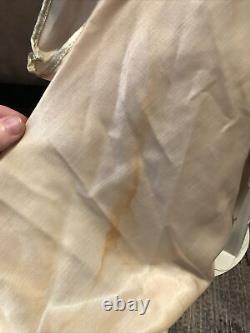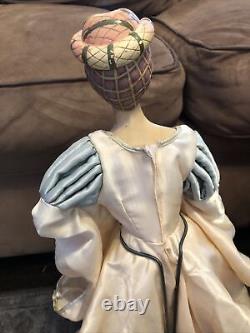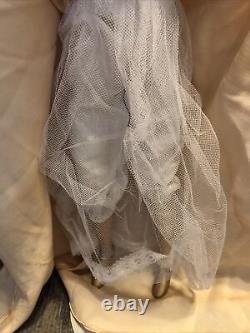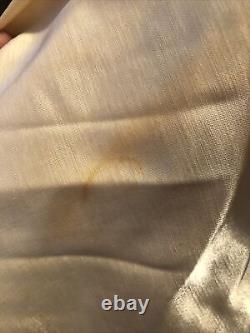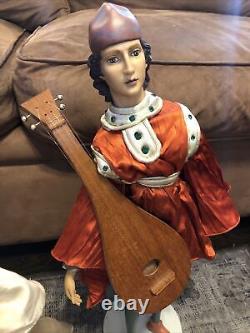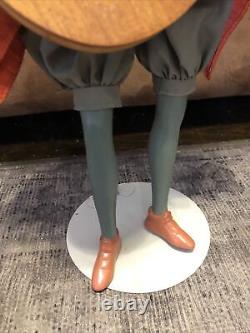 Unmarked pair of Renaissance style dolls. I'm unable to find any markings or info on these dolls.
They're very nice and well made out of porcelain with an antique paint finish. They stand about 20 tall and come with stands not sure if these are the best stands for their size. Especially the minstrel because he leans over a bit in this stand.
The lady has some spots and stains on her dress. I'm not sure if they will come out in a wash or not, but it was not attempted. She has some paper stuck to her hand, but no chips or cracks in the porcelain. Some slight paint chips on the back of her head. The minstrel is in good shape.
He is the same height and has a stand. Some paint wear can be seen on the back of his head too.
They come exactly as shown.