KAIS DOLLS AMERICAN ARTISTS COLLETION PORCELAIN DOLL ASHLEY by Janis Berard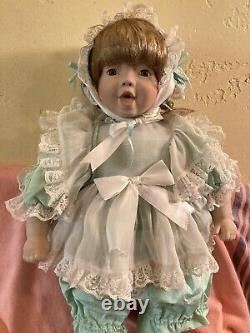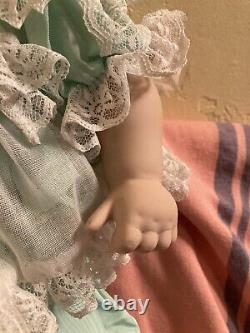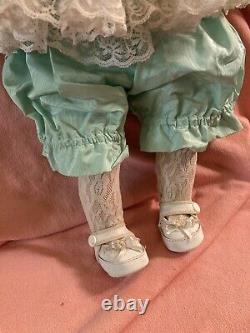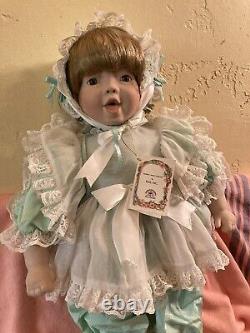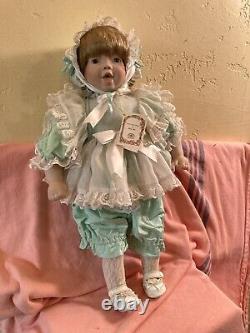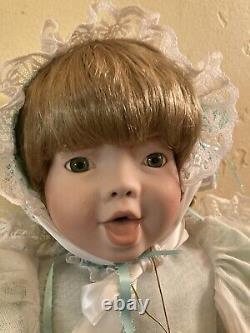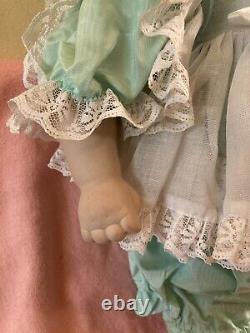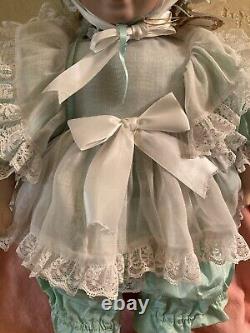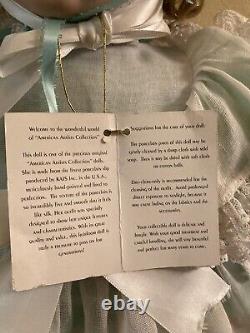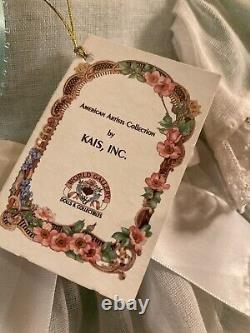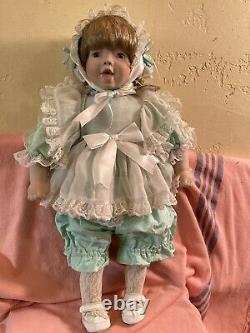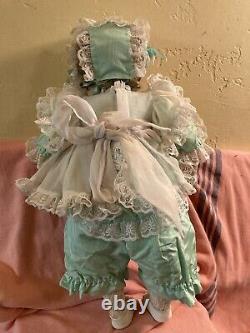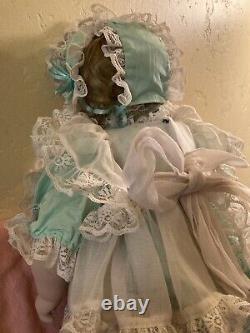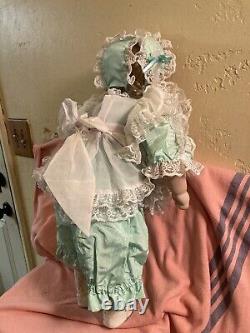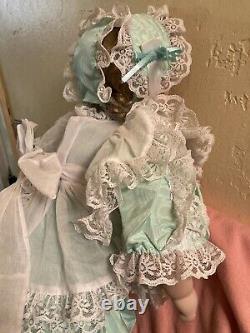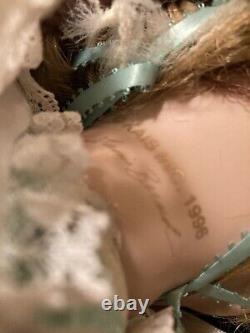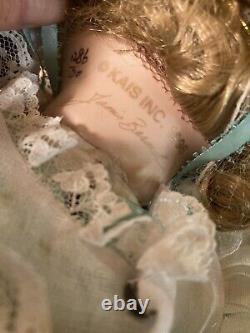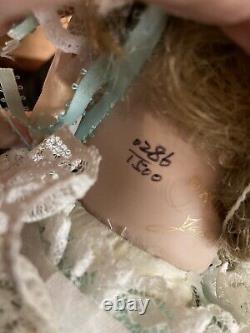 This beautiful porcelain doll, named "Ashley" from the KAIS DOLLS AMERICAN ARTISTS COLLECTION, is a limited edition and retired collector's item. Created by renowned artist Janis Berard in 1996, this 22-inch doll has blonde, wavy/straight hair, green eyes, and a light complexion. She wears a special edition outfit that can be removed. This doll is handmade and signed by the artist, making it an original and unique piece. It is perfect for all occasions and for collectors of vintage and antique dolls.
Whether you are looking to add to your collection or give a special gift, "Ashley" is a stunning choice. She is numbered 286 of 1500 Her dress pinafore shoes and stockings are white and mint green. Lots of ruffles and lace she has been in a display case, but is a little dusty, no chips, marks cracks, any type of defect or mark mars this beautiful little toddler with her bonnet, trimmed to match her dress. Clothes can be removed to be dry, cleaned if necessary. She is quite old but in perfect condition please let me know if you have any questions and feel free to make me an offer.