Vintage Porcelain Doll Lot Of 7 Collectibles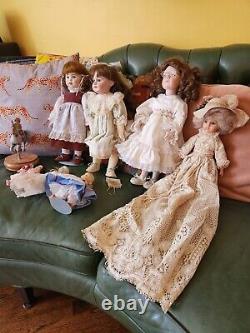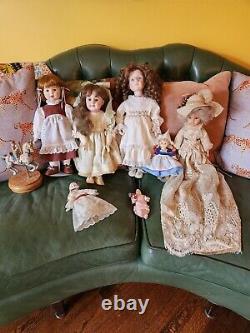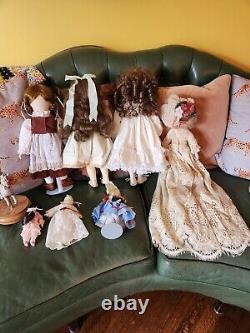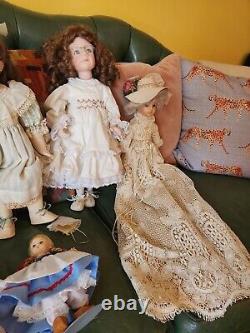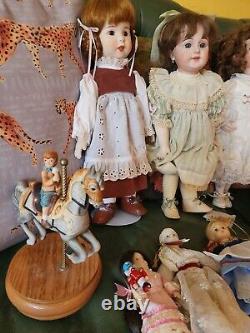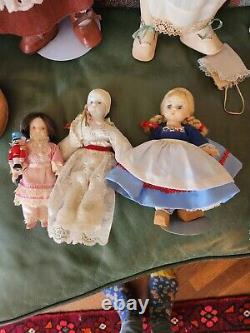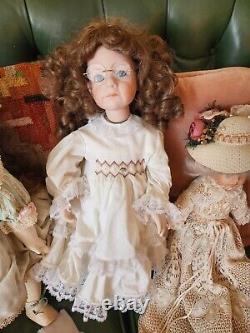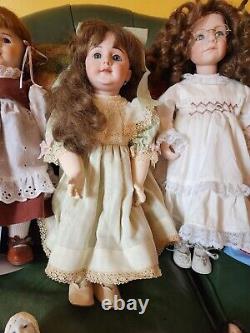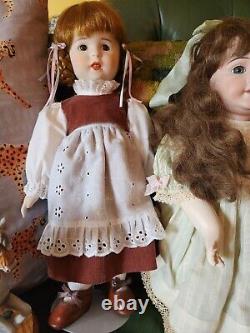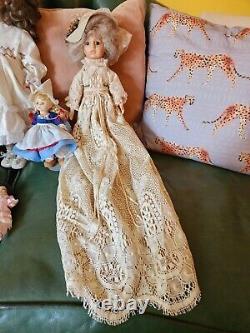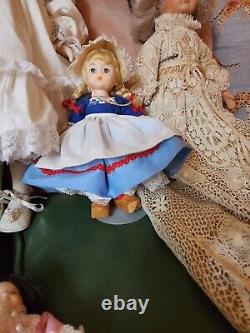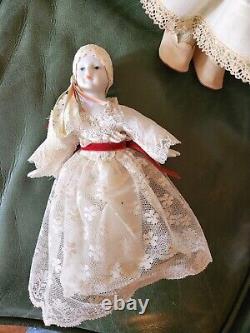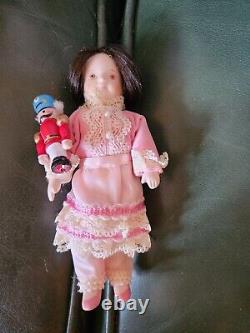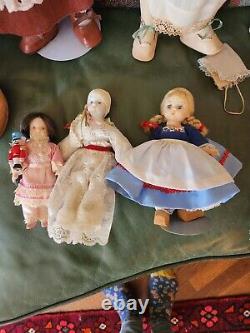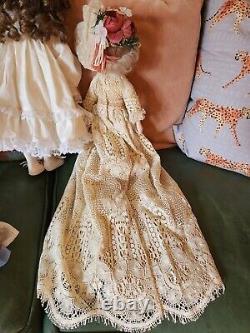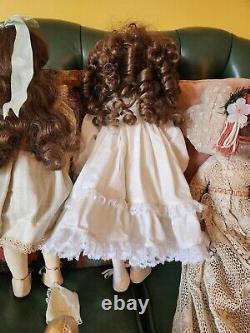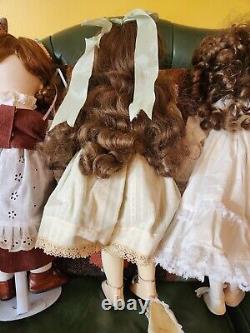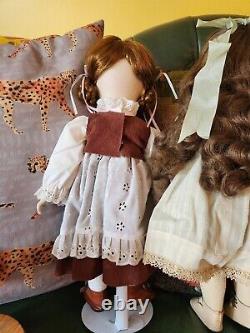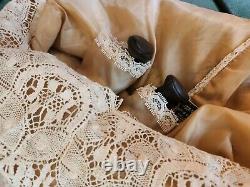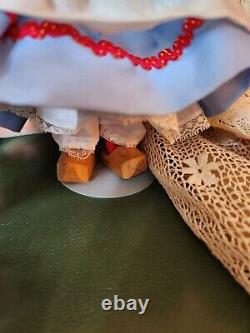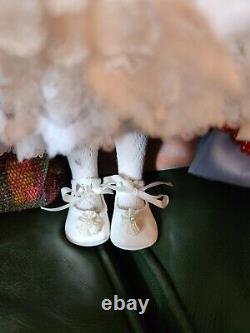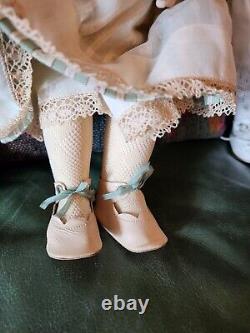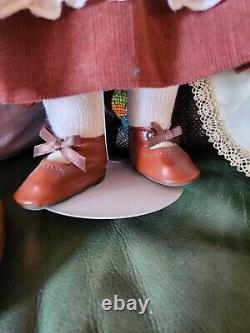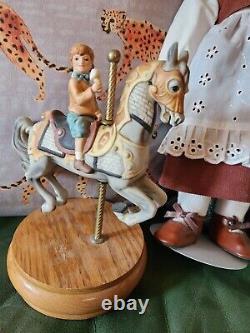 Vintage Porcelain Doll Lot Of 7 - Collectibles. These sweet dolls were a gift to my daughter about 10 years ago from a friend who traveled and collected dolls.
The dolls have been kept in a large box and they are all in beautiful condition with all their lace tights, crinolines, shoes, ribbons, hats, dresses etc. They come with some stands.
I do not know the provenance of these dolls so there may be a treasure here. We don't have the space to keep them any more.
I know they are reproductions and also antiques- t'would be a lovely gift or a lovely addition to a collection. We named the large ones Babette, Collette, Claudette, and Suzette, the small ones are Nanette, Paulette, and Yvette and the boy on the merry-go-round is Bob.