DAYS OF THE WEEK Porcelain Glass Vintage Dolls Boxed Set Paradise Galleries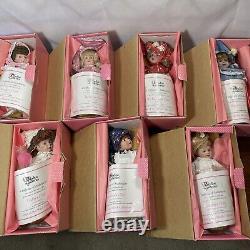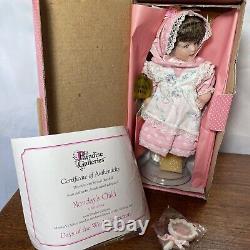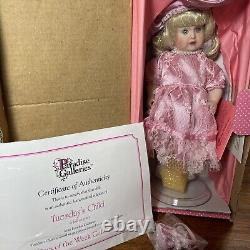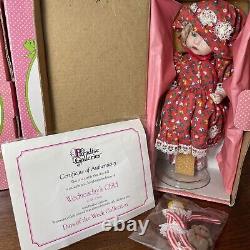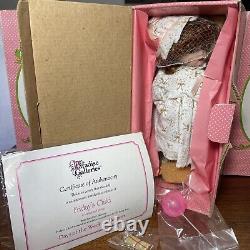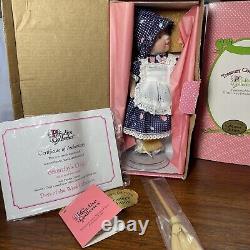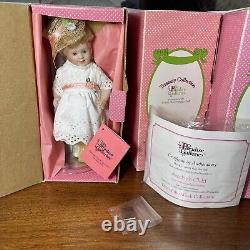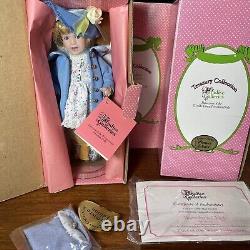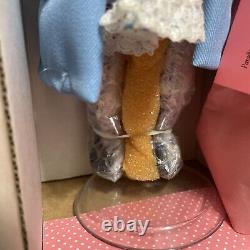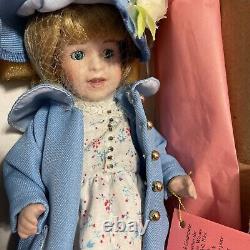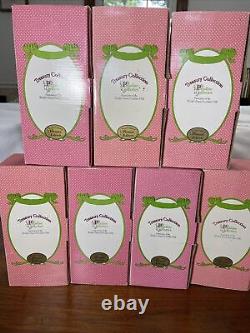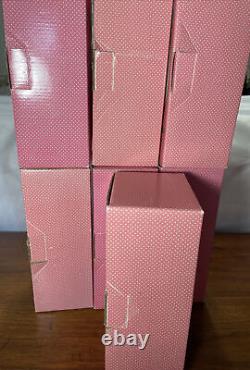 DAYS OF THE WEEK DOLLS Set In Boxes W Sealed Accessories Vintage New old stock. These are still in the original boxes and still attached to the boxes with original packaging.
Nets still over the faces, padding still under the head, feet still wrapped, certificate still taped shut and accessories are sealed. They have never been taken out of the boxes. The boxes do show signs of wear.
The wear is mainly to the tab that you pull out of the boxes. Other wear consist of rubbing on the edges of the box. Tissue paper inside that line the doll box had a sticker on the front to hold the tissue in place. I believe six if not 7, of the stickers are still there. When the stickers were taken off, some of the tissues did receive wear.
A couple of the boxes are faded. They all have their boxes, certificates, stands, sealed accessories, hats, outfits and other things included. Please take a look at this amazing complete set.