Vintage Kewpie Doll Porcelain Jointed Hand Painted Artisan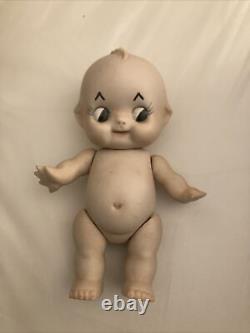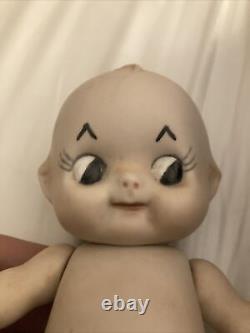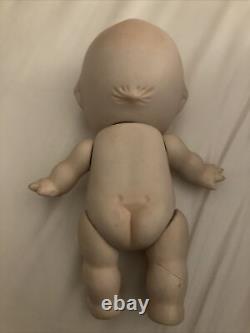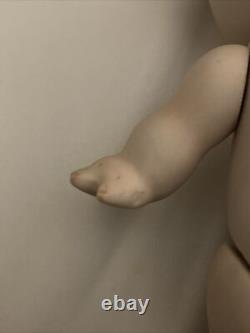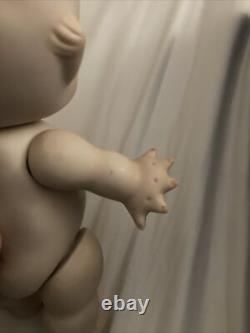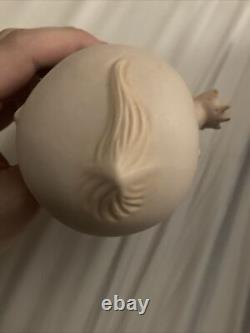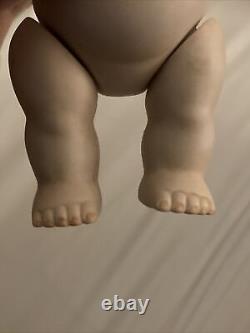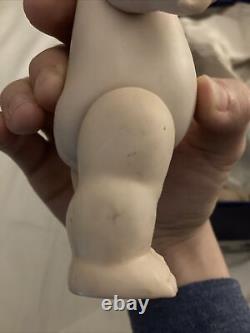 This vintage Kewpie doll is a charming addition to any collection. With delicate hand-painted porcelain features, jointed arms, this doll is a collectible piece of art.
The doll measures about 7 inches in height. This Kewpie is considered a vintage item.
It comes signed and is made of high-quality porcelain material. The doll's complexion is light and it has a gender-neutral design. This item belongs to the Dolls & Bears category, specifically in the Dolls, Clothing & Accessories and Doll & Doll Playsets subcategories.
The foot was cracked, but has been repaired. I have not seen a kewpie as unique as this one before. In my opinion, it is rare to see a porcelain kewpie like this one that also has jointed arms and legs.